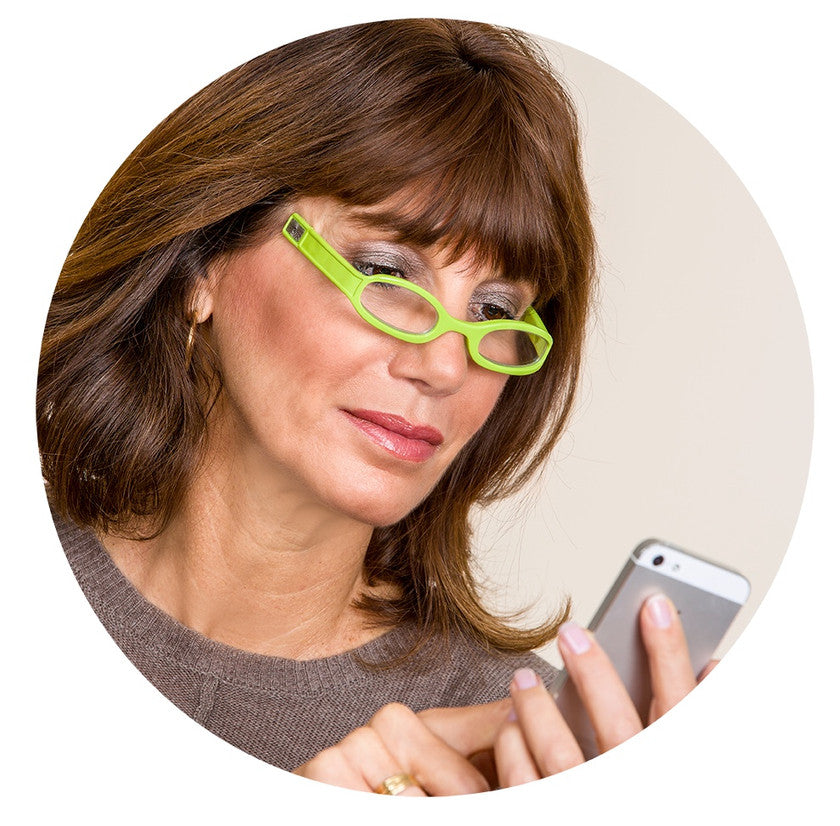 READ
Sleek + stylish, Wristreaders gently hug your temples for reading. You'll peer through optical-grade polycarbonate lenses, with a scratch-resistant coating. Choose from 3 powers: +1.50, +2.00 and +2.50.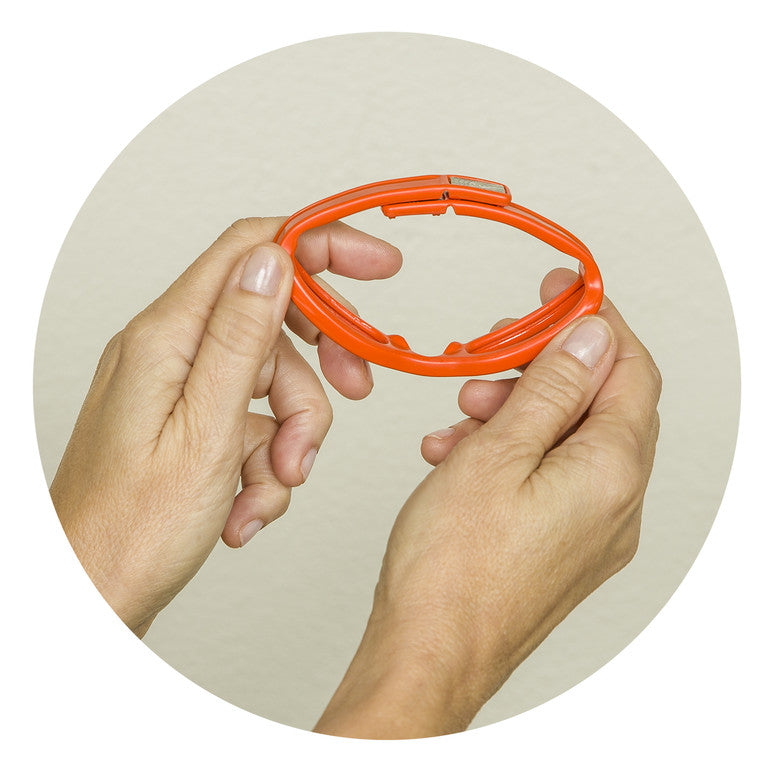 WRAP
Wristreaders' proprietary magnetic clasping system allows you to quickly + easily fasten them in 3 different sizes. Or, wrap them around your purse strap, briefcase or gear shift. They stick to anything metal too!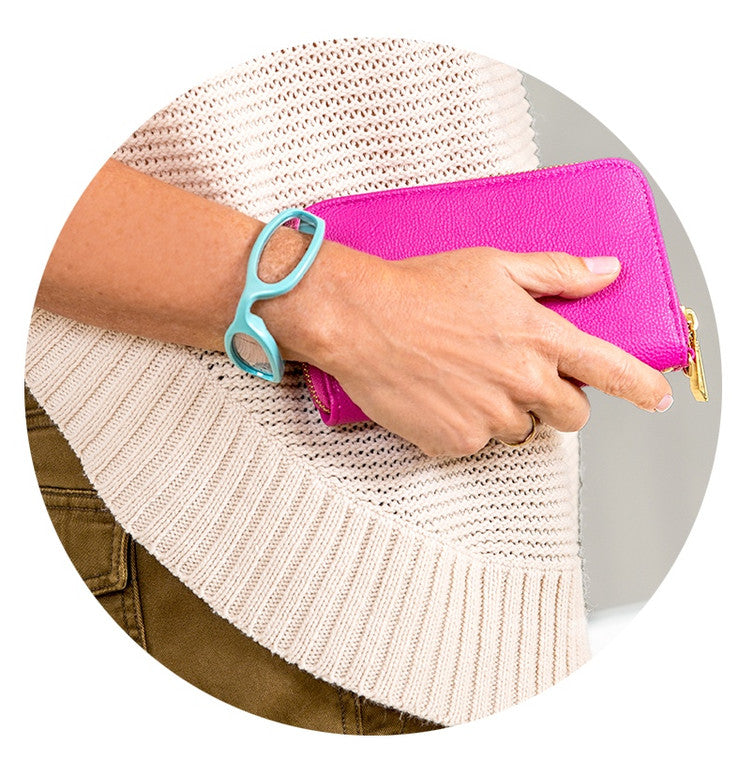 GO
No more blurry moments when your favorite new accessory is fashionably on hand! Whether you're shopping, dining, texting, cooking or working, clarity is always within reach.